By Crebobble |
16
August 2020 |
0
Comments
Warm-hearted custom bobblehead dolls
Whether it is an occasion or a celebration party, nothing looks like fun if there aren't gifts involved. Giving gifts is a ritual that has been in our society for ages. But choosing a perfect gift is an art that only a few can master. That said, many people want to impress their loved ones or colleagues while giving those gifts and want to cross the boundaries that have distanced them or contained them for quite a while. We are always looking forward to doing something that gives out warm feelings and wants to impress the people that we care the most about. There are not many gifts that show warm-heartedness other than custom bobblehead dolls. Gifting custom bobblehead dolls are more than giving a gift or showing a gesture, it is an art of touching other people's hearts. And the art is sublime. Here is a list of our custom bobblehead dolls that not only are the perfect solution for your worries while you are thinking about choosing a gift but also show warm-heartedness and will amaze you and the person that you are giving it to.
Warm-hearted customizable gift
Even though all of our products serve as a complement to your loved ones but it is even better when you customize it accordingly. Isn't it better if your loved ones get the mini version of themselves staring at them with a long smile? There are numerous options to choose from while picking a gift. We assure you that these gifts will not only delight your loved ones but will also prove to be an amazing mini version of them. All of the custom bobblehead dolls are a symbol of warm-heartedness and are amazingly pleasant to look at.

How warmhearted custom bobblehead dolls are the best gifts?
Custom bobblehead dolls and other accessories attached to them are the best choices as a gift that you can give out to your loved ones because of their delightful nature and are proven to be quite resourceful when it comes to choosing the best gift for your loved ones. These gifts are gaining popularity over other custom gift options because these are not heavy on the pocket and are fully modifiable. These gifts give true meaning to warm-heartedness. Bobblehead dolls give out the true meaning of warm-heartedness because these are manufactured through replicating the faces of the people and allow you to truly make the mini version of the person that you care about.
Warm-hearted bobblehead doll options
There are many options attached when it comes to picking the right custom bobblehead dolls for your loved ones. Due to the changing trends in the market, it is hard to keep track of what kind of gifts your loved one will want. That is when our range of custom bobblehead dolls comes in handy. Along with providing you the best custom bobblehead dolls we have, we also provide excellent customer service to keep you updated about the news offers and changing trends. Here is a list of warm-hearted custom bobblehead doll options.
Wedding bobbleheads
These are the most popular gift choice than others because on their special day, to truly honor the feelings of each other, people order for this custom choice. Add more flavor to your already sweet wedding and show the true color of warm-heartedness by ordering now exclusively on our website. Enjoy massive discounts this wedding season and enjoy it.
Parent's bobbleheads
After the wedding bobblehead choice, the second most important and crucial choice of people is to order for a parent's version of bobbleheads. To truly show your parents that you care about them because they were by your side through every thick and thin, order now and enjoy massive discounts. Make them feel special on their wedding anniversary by giving them a gift with a personal touch of warm-heartedness.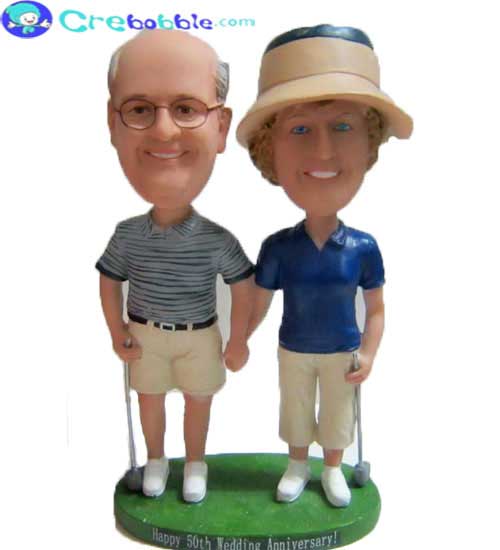 Special days' bobbleheads
Even if it someone's special day, it won't be as special as when you give them a warmhearted gift of a custom bobblehead. There are numerous gifts in the market but nothing matches the true essence of warm-heartedness when it comes to picking something with a more personal touch. That is why special days' bobbleheads are gaining popularity in the market.
Conclusion
Due to the changing trends in the market, it is hard for someone to pick a gift that not only puts a smile on someone's face but also allows them to truly catch the warm-hearted feelings behind the gift. That is why we offer premium quality warm-hearted custom bobblehead dolls for our customers to allow them to give a personal touch to their gifts. Order now and choose the best quality dolls from our variety of themes. We take pride in what we do and will offer you the best premium quality dolls.
Leave a Reply
Your email address will not be published.Required fields are marked. *